People are loving Fausto's casual loafers and we are sure you will too!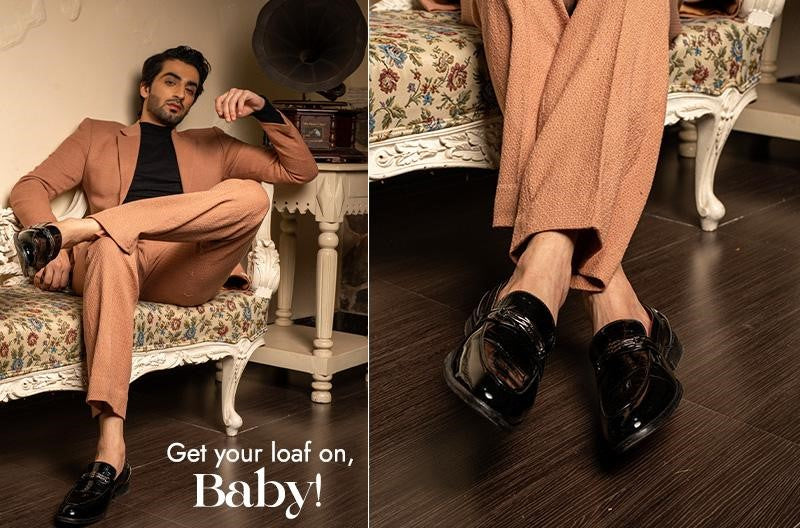 When it comes to footwear, casual loafers have become a staple for every man's wardrobe. They are easy to slip on, comfortable to wear, and can be styled with any outfit, making them the perfect footwear choice for both casual and formal occasions. If you're looking for a stylish and comfortable pair of loafers for men, then Fausto has got you covered!
In this blog post, we will take a closer look at Fausto's collection of mens casual loafers and what makes them a great choice for every modern man. 
Some of the Popular styles of casual loafers available at Fausto-
First up, we have the Fausto Men's White Casual Canvas Slip-On Loafers. These shoes are perfect for a day out on the town or a casual night with friends. The slip-on design makes them easy to put on and take off, while the canvas material keeps your feet cool and comfortable.
"These loafers are perfect for the summer season. They're lightweight and comfortable, and the white colour goes with just about anything."
- Roop (loyal customer).
Next, we have the Men's Brown Suede Leather Outdoor Penny Loafer Shoes. These shoes are made from high-quality suede leather and feature a classic penny loafer design. They're perfect for both casual and more formal occasions.
"These loafers are incredibly comfortable and versatile. I can wear them to work or out with friends, and they always look great."
- Manav
If you're looking for a pair of loafers that are a little more unique, check out the Fausto Men's Grey Casual Synthetic Slip-On Loafers. These shoes are made from a synthetic material that gives them a stylish, modern look. They're also incredibly comfortable, thanks to the slip-on design and cushioned insole.
"I was hesitant to try a synthetic material, but these loafers are amazing. They're so comfortable, and the grey colour is really cool and unique."
- Yash
Finally, we have the Fausto Men's Tan Casual Patent Leather Slip-On Loafers. These shoes are perfect for a more formal occasion, thanks to the sleek patent leather material and slip-on design. They're also incredibly comfortable, thanks to the cushioned insole and flexible rubber sole.
"I gifted these loafers to my fiance and he wore them to one of our wedding events. They're comfortable enough to wear all night, and the tan colour looked really stylish on him. Such a great purchase. Thank you." 
- Kavya
Why Fausto's Casual Loafers for Men are the Best?
Fausto is a leading brand in the fashion industry, known for its trendy and high-quality footwear collection. Their range of men's casual loafers is no exception, with each pair designed to offer maximum comfort, durability, and style. Here are some of the reasons why Fausto Loafers are a great choice:
Fausto uses only the highest quality materials in its products. The casual loafers are made with genuine leather, which is durable, flexible, and comfortable. The leather is also easy to maintain and can last for years with proper care.
Fausto's casual loafers come in a variety of unique designs that cater to different styles and preferences. From classic slip-on loafers to suede loafers with tassels, there is a design for every occasion.
Fausto casual loafers are designed for maximum comfort. The shoes have cushioned footbeds, and flexible soles, and are made with breathable materials. This ensures that your feet stay cool, dry, and comfortable all day long.
So, Shop yours today and let us know whether you love our casual loafers the way our customers do.