Sneak A Peek Into Comfortable Style With Sneakers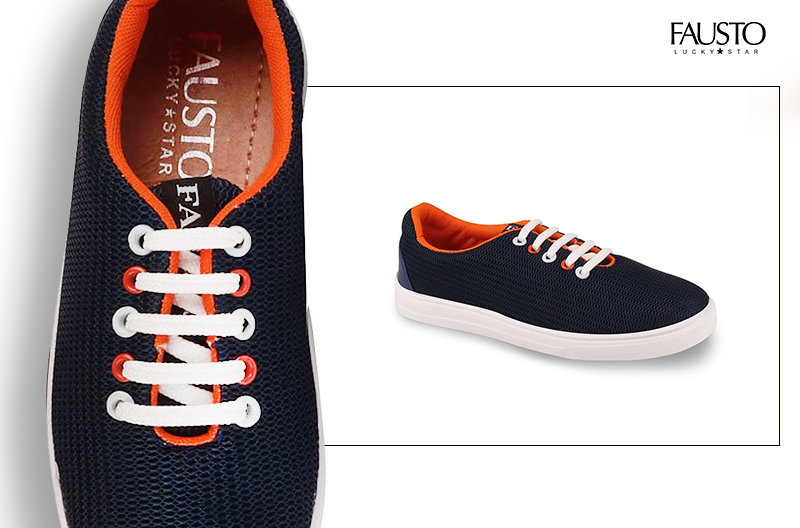 If you want to move in absolute comfort, all you need is a pair of sneakers. Sneakers for women have an array of styles and designs for the woman of today, always on the move.  Sneakers today are not just for sporty women; they have become a staple for women everywhere because let's face it, what would you rather be wearing, a pair of stilettos that makes even walking difficult or comfy sneakers that help you sprint without breaking into a sweat? 
Check out our list of sneakers for women to help you pick the best for your feet:
Women's Navy Blue Casual Velvet Slip-On Sneakers
These Casual navy Blue slip-on sneakers for women are great not only for comfort but for looks too. The platform-style outsole is trendy and in right now. You can add around half an inch to a full inch to your height just by wearing these shoes. The shoes also have a shiny golden strip going around the shoe which goes really well with the velvet texture on the upper of the shoe. 
Women's Navy Blue Casual Mesh Lace-Up Sneakers 
A cool mesh design on the complete upper of these sneakers for women makes sure that your feet are well-ventilated, dry and sweat-free in the terrible summers.  The cool navy blue colour suits the summers vibe and the classic casual shoe design goes well with all kinds of outfits, making it a very versatile shoe for every occasion. Made with premium materials, Fausto ensures that you get the most premium and durable materials in your shoes.
Women's Navy Blue Casual Mesh Lace-Up Sneakers
A different take on the traditional lace up sneakers for women, these shoes come with a diagonal lace-up design that looks clean and different from the normal vibe of shoes. This shoe features a complete construction from mesh as well, to keep your feet ventilated, cool and sweat-free. The navy blue colour is premium and versatile. It looks great with almost every outfit you want to opt for. 
Women's Black Casual PU Lace-Up Sneakers
These
sneakers for women
are a remix of normal formal shoes for women. These shoes combine two styles - glossy formal uppers and white, tick outsole of different variants of casual shoes to produce a shoe that is great for either formal or casual settings. You can combine these with a dress and go the loafer socks way to get a great OOTD!