Flip flops: Your Feet's Sweet Summer Love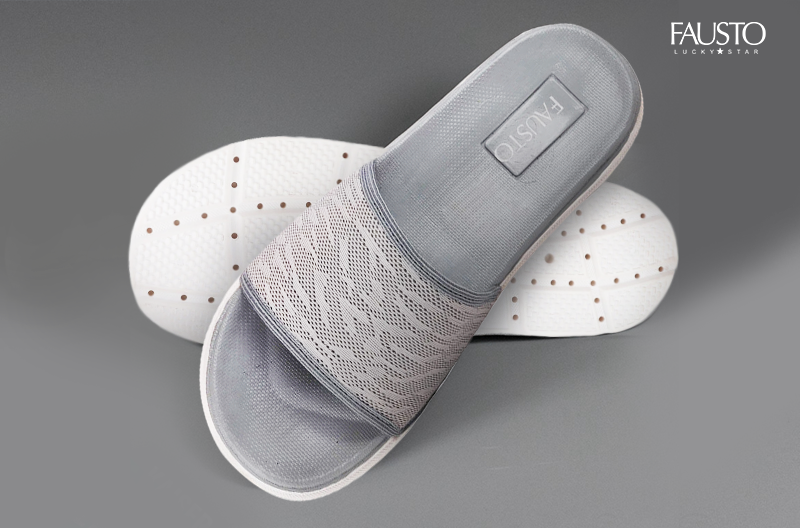 The relationship between summer and our feet is like a bittersweet love story, especially in India, where temperatures run so high that it gets extremely hard to wear shoes indoors or doing casual chores, but the ground is so hot that we can't do without them too. In this thin line between convenience and cause stand a lone pair of flip flops for men. Sandals, slippers, sliders, flip flops and thongs, all are of the same breed, made for summers and a breeze to wear. Slippers for men keep your feet cool and dry and provide them with ample air to keep them happy.
So, now that the summer and monsoon season is almost here, why not check out some of the best flip flops for men and sliders for men that this season has to offer? Introduce your feet to their new sweet summer love right here:
Steel Grey Casual Mesh Slip-On Sliders for men
The perfect mix of form and fashion, check out these cool looking sliders which are going to shake things up in your wardrobe completely. Try out these sliders for the perfect fit and comfort. With a mesh upper and a thick "AIRMIX" EVA sole, a prodigal in-house technology, you get a cool, functional design in these sliders for men.
Navy Blue Mesh Slip-On Slider Flip-Flops for men
Want to get a comfortable pair of sliders for men which are a great orthopedic option and take the pressure off of your back? If yes, then these slippers for men are made for you. Once you step inside these sliders, you'll feel like you're walking on a cloud! These sliders have a thick sole and a great, grippy outsole. Choose these for sure if you're a beach nut or visit the poolside quite often.
Black Phylon Sole Flexible Ultrasoft Outdoor Slippers for men
An ultrasoft upper and sole which gives your feet the luxury they deserve and a Phylon sole which provides you comfort, but not at the expense of durability. These outdoor flip flops for men are the best you've worn till the day. Now, you must be wondering - what is Phylon?
Phylon is created by a compression moulding technique. Hot pressed, expanded EVA, is loaded into a mould which presses it with heat once again. This pressure and heat will create a more condensed material, however the air bubbles will expand which will create a flexible material called Phylon. Phylon is commonly used in sport shoes as midsoles or bottom parts of EVA outsoles since the abrasion properties are better than sheeted EVA . A phylon midsole is easily identified by the small wrinkles it shows after use.